June 2001
August 2001

FRONTIER FOOTPRINTS
---
Vol 7, Issue 2; DECEMBER 2001
YOUTH WITH A MISSION (YWAM) FRONTIER MISSIONS
TO KNOW GOD AND TO MAKE HIM KNOWN,
TO BOLDLY GO WHERE NO ONE HAS GONE BEFORE!

---
Jesus said, "Let the little children come to me, and do not hinder them, for the kingdom of heaven belongs to such as these." Matt 19:14
---
Dear LHC,
The Lord has really been pulling our attention towards the youth and children ministry! Did you know that 85% of people place their trust in Jesus between the ages of 4 to 14? They are our future generation, the next Davids, Joshuas, Daniels, Timothys who will reach the world for Jesus. What would happen to all the tribes and nations that God is so concern about mentioned throughout the Bible if there is no one to bring the Gospel to them someday?
CHILDREN AND YOUTH MINISTRY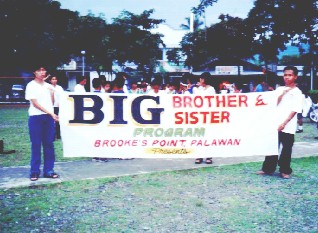 Big Brother Big Sister Program is a program designed for the street and less privileged children (from the squatter areas of Brooke's Point at present) from the ages 8 to teen years. This program will give a child a chance to have a close big brother or big sister who will give them additional love and attention; who will guide them with Christian values and influence; who will help them be better and productive citizens; and who will train them to become big brothers and sisters themselves.
Activities:
1. Literacy Program
2. Tutorship
1. Classes on: effects of illegal drugs, alcohol, cigarettes, gambling, sex education, etc.
2. Livelihood program
3. Bible Studies
4. Health and Basic First Aide
5. Counseling
6. School Assistance and Scholarship
7. Recreational Activities
8. Community Activities: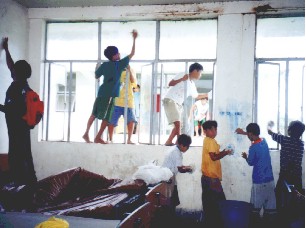 Here they are helping to clean the Brooke's Point District Hospital as their Community Service

Plans and Project Needs:

1. A Youth Center with areas for recreational & trainings and to house children if need be

2. Well-trained big brothers and big sisters

3. Sport equipments

4. Full time workers

5. Funding (finances)

We now have over 100 children that we supervise with just 10 counselors. Our goal is to have 5 children/counselor. We do house visitation. Since a few of them already started stealing, we also have taken them to the police station and prison and involved the police department in talking with them.

Right now we have a basketball tournament and on Dec 27, we will have a Sports Day event: a marathon for children and their grandparents, a marathon for big brothers and sisters and parents, bicycle race, the basketball championship.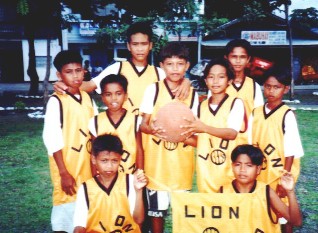 Kinder Care Program in Jambangan continues with 25 students with teacher Gina, wife of Pastor Chris

Elementary Extension Program in Kilala with 26 student in the first grade and 14 students in the 2nd grade with teacher Mr. Manny Dela Cruz.

MERCY MINISTRY

Medical Dental Mission to our new outreach areas, Pulot 2 and Agis-Agis. We saw over 300 patients and 70% are youth and children with respiratory problems, malnutrition, malaria



Here's the Pulot 2 Medical Team Ready To Go To The Field. The couple on the right, John & Aurora were visiting us from San Antonio, TX in the USA from our home church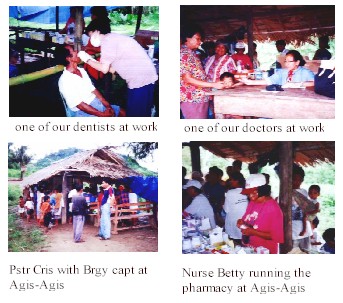 Giving out of clothes and food to the tribes and local children, usually at Christmas time.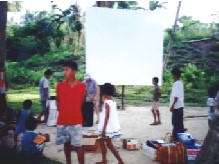 Rick has been busy with this ministry focusing on the youth in schools. Also the Brooke's Point Mayor had requested us to do a monthly film showing at the BP Plaza. Most of the audiences are young people (about 200 at each showing).
This year we had 20 film showings with over 4,000 people watching these Christian films.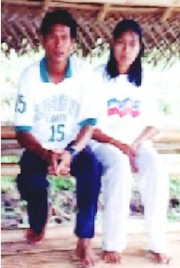 Narciso, our tribal missionary to Brgy Malitub, had a tribal wedding last May. He married a 15 year old Palawano girl named Arlene. Now they are both serving the Lord. (Please pray for their area since Brgy Malitub is in the area where the MNLF (rebel militant group) is headquartered. We can't visit this place right now so Narciso is really without help from us accept God.
Our tribal pastors have been busy accomplishing their portion of the Great Commission. Each one of them have their own outreaches so the vision given to us at the beginning to plant churches among the Palawanos is coming to pass.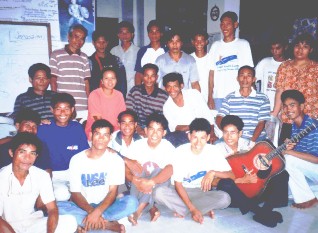 Here, the Tribal Pastors & church leaders get together at the Mission House for their Prayer and Fasting Day in
Brooke's Point.
WOMEN MINISTRY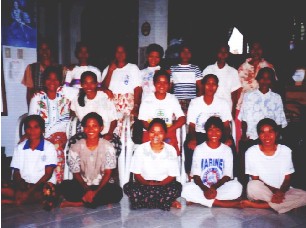 17 CHRISTIAN TRIBAL WOMEN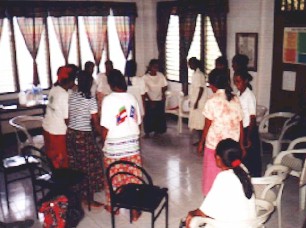 SOME INTERACTIVE GAMES TO MAKE THEM SMILE
Their time together was for Training, Fellowship, and Fun!
We have focused on tribal children and pastors in the past. This year, we started focusing on tribal women. We honored them with a celebration, the Tribal Women's Day, a day of fellowship (games, food, fun) and a seminar just for them.
Future tribal events:
1. Every first Friday of the month Tribal Prayer and Fasting
2. YWAM-FM Tribal Youth Camp (one week in April)
3. Tribal Vacation Bible School (one week in April)
4. YWAM-FM Tribal Pastors Seminar (one week in Aug)
5. Tribal Medical Dental Mission (2-3 days in Feb & Aug)
6. Tribal Women's Day (2ndFriday in March, July, & November
MUSLIM MINISTRY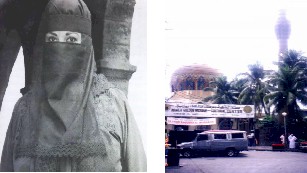 Rick is presently observing the Ramadan together with our Muslim brothers and sisters. Let us continue praying for them. Last year's Ramadan resulted in his opportunity to teach TESOL to four Islamic Teachers/Professors this year.
MINISTERIAL FELLOWSHIP
1. We are starting a Bible School, Southern Palawan Academy of Mission this coming June, 2002. This will be a 2 year program designed to equip would-be pastors on mission work and church planting.
2. Radio Ministry was also started. A 30 minute Gospel message reaching the whole Municipality of Brooke's Point is broadcast every Sunday AM.
3. Strengthening of churches – providing seminars to other churches to encourage and to remind them on God's calling and promises in their lives.
4. Value Formation Council – teaching moral values to the police force (every Monday morning) and government employees (every 1stand 3rd Mondays of the month)
IRARAY'S 6TH CHURCH ANNIVERSARY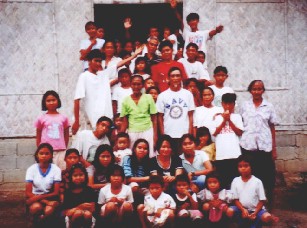 THE IRARAY CHRISTIAN CHURCH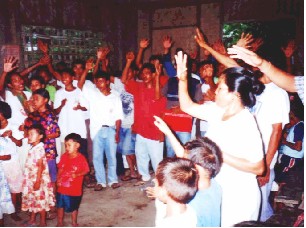 The People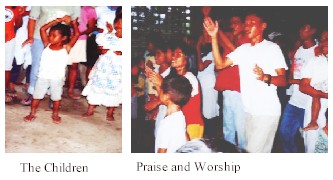 OUR TEENAGERS Participating in the Puerto Princesa City Sports Meet in Badminton.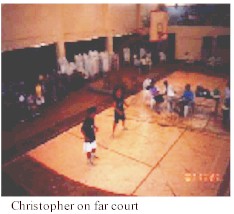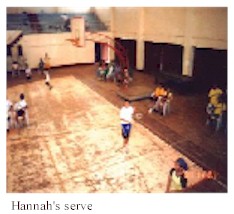 WHERE WE LIVE IN PUERTO PRINCESA CITY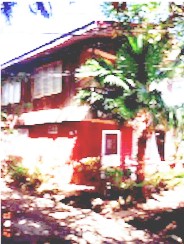 Write us when you can:

Betty & Rick Casey

Jessmil Subd., Buligay

5305 Brooke's Point Palawan, Philippines

E-Mail: caseyr_b@mozcom.com

Text or Call: 063-0918-913-8920

Home Phone: 063-048-434-5775

Exposure Visits: Upon request.
PRAYER REQUESTS
1. For God's guidance and leading on all our projects and plans
2. A school building, a new church building (the old one is falling apart), and a new nipa house ( the old one is full of termites) in Sitio Kilala.
3. Renovation of the Youth Center room given by the Mayor of Brookes Point.
4. Sports Day on 27 & 28 Dec – well organized, supported, and participated by the parents and their children.
5. Funding for the Big Brother Big Sister Program, Bible School, and Radio Ministry.
6. Church buildings for Paratungon and Malitub churches.
7. Stronger relationships – family and with others
8. Let us ask God also for more opportunities to serve Him!
****************************************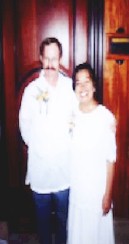 Betty & Rick at the Wedding of two of their YWAM friends here in Puerto Princesa City on 24 Nov 2001
Have a Merry Christmas & Happy New Year!
May Your Knowledge of, Love for, & Obedience to Jesus Enrich Your Lives During This Next Year!
Betty, Rick, Christopher, & Hannah